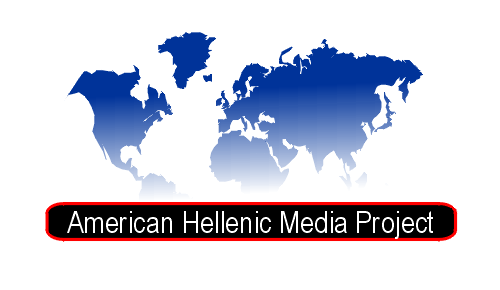 ---
---
American Hellenic Media Project
PO Box 1150
New York, NY 10028-0008
e-mail: ahmp@hri.org
http://www.ahmp.org
Q: How can the Greek and Armenian-American communities and other Americans of conscience most effectively address the crisis in our media?
---
Today's information revolution has made media accuracy and journalistic integrity not only far more important than ever, but potentially far more attainable. An independent and credible press is both a cornerstone of a modern democracy as well as a touchstone of its health. Yet many Americans have voiced concern about a media establishment that is failing its primary purpose of providing independent and unbiased information to the public.
As part of this larger crisis in our information establishment, Hellenic and other related issues have increasingly received superficial, inaccurate, biased and even hostile coverage by the mainstream press and media. This negative treatment has ranged from shocking ethnic slurs and other expressions of bias, to false historical revisionism, to misinformed coverage of current events.
If you have been reading America's newspapers, browsing through its magazines, or viewing its broadcasts, the examples of bias and disinformation exhibited on AHMP's website are but a few of the alarming soundbites you would have encountered as part of a growing anti-Hellenic posture taken by our nation's press, media and information establishment.
Although the Hellenic-American community has tried to address some of these disinformation strategies, its own response has largely been disorganized and viewed as having limited authority and credibility. Greek-American organizations may launch spirited efforts to address an especially egregious article or broadcast, but otherwise fail to follow through beyond that particular instance. As a result, such efforts remain sporadic and anything but organized and comprehensive. While Greek-American lobby groups have achieved surprising political successes considering their comparatively few resources, there is no organization which comprehensively and effectively addresses this alarming assault against the Hellenic heritage, historical truth and against journalistic integrity, accuracy and responsibility.
"The interests of the Greek-American community are most severely hurt in the editorial pages, by the intelligentsia. We have not made a very good case to that audience, which filters how the rest of America sees these issues. We have done a very poor job in presenting what we care about to that group in a sophisticated way."
-- George Stephanopoulos, The National Herald Report, 7/29/95
"Articles originating in America about Greece were negative, as were editorials and op ed articles . . . But I must tell you that to some extent it has been brought about because, until now, Greece and Armenia have been so obviously unconcerned about their respective images in the American press."
-- Professor Marjorie Dobkin from an address delivered in Thessaloniki, Greece, 11/1/94
This is not simply a matter of ethnic pride. When Greeks are stereotyped as being "ethnic hysterics", anti-Semitic, anti-American, or on par with genocidal heavyweights such as Turkey and Nazi Germany; when the Armenian Genocide, the extinction of Asia Minor's indigenous Christian minorities, and the ongoing destruction of Turkey's Kurdish minority is denied, ignored or excused; when Turkey's invasion and ethnic cleansing of the Mediterranean island-nation of Cyprus is misconstrued as one of inter-ethnic conflict rather than of military aggression and calculated geostrategic design; and when an authoritarian government such as Turkey's with one of the worst human rights records on earth is consistently aggrandized by our media as a tolerant democracy -- all of our voices are marginalized, our trust in our press and media is eroded, and our fragile democracy is damaged. How the media portrays these issues will have a profound impact not only on our foreign policy and on our nation's own moral well-being, but on the success and welfare of our children and our communities on a more personal and immediate level.
The American-Turkish Council, the Assembly of Turkish American Associations and other advocates of Turkey's agenda here have multimillion dollar war chests, using their money and political influence to buy or induce favorable media coverage -- all with the active participation of the State Department and a complex of think-tanks, public relations firms, academics, journalists, politicians and government spindoctors. In the wake of the upgraded Turkish-Israeli alliance, the intensifying support lent to Turkey by what many have called "the Israeli lobby", by influential mainstream Jewish-American organizations (see e.g. "Power Bloc, Turkey and Israel Lock Arms," The Progressive, December '98; "Chanukah not celebration of 'darkness of Greek culture'," AHMP letter to The New York Post, January 31, 1998) and, in varying degrees, by supportive or deferential editorial staff and journalists has had a further multiplying effect. This captive media environment in turn reinforces legislation and policies favorable to this agenda; manufactures a consensus among both policymakers and the general public to the exclusion of more informed, genuine, and forward-thinking perspectives; and forges lasting paradigm shifts, preparing the ground for even more significant longer-term agendas.
Experience has shown time and again that an ounce of prevention now can help avert even greater future disasters. Yet the Hellenic community's inaction in addressing this crisis, and its failure to grasp the enormous significance of the media to the American democratic process, has resulted in its exclusion from this process and has also compromised the integrity and independence of our nation's media establishment.
The American Hellenic Media Project (AHMP) is a non-profit think-tank created to address bias in the media and to encourage independent, ethical and responsible journalism. AHMP is a grass-roots organization comprised of individuals nationwide who are concerned about truth, fairness and tolerance in our nation's press, media and information establishment.
AHMP's letters and commentaries have appeared in dozens of national and international media sources. Odyssey magazine has applauded AHMP's work and written that AHMP's volunteers "deserve immense praise". Turkish proponents have characterized AHMP as "an intense public relations effort" and a "propaganda machine". Articles in The Turkish Times have attacked AHMP and its volunteers personally on numerous occasions. Despite having operated on a volunteer basis, AHMP has established a professional, authoritative, and successful working model for media activism that has achieved credibility and positive recognition not only within the Hellenic community but in much of the mainstream press as well.
Yet even a brief survey of the deluge of biased media items AHMP receives on a weekly basis attests to the fact that so much more needs to be done. If AHMP's successes have demonstrated what even a small core of committed and capable volunteers can achieve —- imagine what can be accomplished with greater resources and a dedicated, full-time professional staff. This is especially true given the remarkable human resources that can be utilized in journalism, broadcast media, film, public relations and academia. Yet these are resources that can only be tapped into effectively with a proper organizational structure in place -- there is simply no way the Project's volunteers can effectively and comprehensively address this escalating crisis on their own.
The Greek and Armenian-American communities desperately need a professionally run, fully staffed, anti-defamation organization and media think-tank whose mission will be to take a proactive role in fostering more responsible coverage of relevant issues, and demand greater accountability from our media in their treatment of these issues.
If there is any way you can help us achieve this goal by the end of the millennium, whether it be through a personal or corporate contribution; by initiating your own fundraising drive on behalf of AHMP in your church or community; or by referring potential donors, we are urgently asking you to please help us build this desperately needed resource.
The American Hellenic Media Project is recognized as a 501(c)(3) charity by the IRS, and contributions to AHMP are tax-deductible.
---
I I. A C T I V I T I E S
The American Hellenic Media Project (AHMP) has emphasized a multifaceted approach at confronting media bias. From the publication of informed commentaries and letters to the editor, to the initiation of grass-roots protests, AHMP has diversified its efforts to try and achieve its goal of fostering accuracy and responsibility in our nation's press, media and academia.
What follows is a general summary of the projects and recent initiatives the American Hellenic Media Project has undertaken.
media outreach
One of the American Hellenic Media Project's central objectives is to reach out, educate, and engage journalists and other media professionals, confront inaccurate and biased media coverage, and provide a credible, authoritative, and informative voice regarding Hellenic and other issues of concern. We believe that any effective effort to inform and educate the U.S. and English-language media establishment must emphasize a professional work-product by capable individuals who are most familiar with the language and the conceptual dialogue of our media environment.
Experienced and capable volunteers discuss news coverage with editors and journalists and forward reports, press releases and other correspondence prepared by AHMP. Yet the primary method of reaching out both to a periodical's readership and to journalists and editors themselves has been via letters and commentaries submitted to the editor. AHMP's letters and commentaries have been published in numerous regional, national and international periodicals.
The publication of these submissions is comparable to tens of thousands of advertising dollars, and editorial pages are among the most widely read sections of a newspaper or magazine.
In addition, AHMP has written and forwarded well over a hundred original letters, commentaries and reports to media sources primarily within the United States, but also throughout the world including the United Kingdom, Ireland, Hong Kong, and Italy.
Two Examples
A recent illustration of the impact a comprehensive and professional effort at addressing media bias can have was AHMP's response to press criticism of Italy's decision not to extradite PKK rebel leader Abdullah Ocalan to Turkey and its failure to provide balanced coverage regarding the state of Turkey's Kurdish minority.
An informative letter and a commentary were forwarded to the editors of the following American and international periodicals which had written on the subject:
Aberdeen American News, The Akron Beacon Journal, The Arizona Republic, The Baltimore Sun, The Boston Globe, The Charlotte Observer, The Chicago Tribune, The China Daily, The Christian Science Monitor, The Columbian, The Commercial Appeal, Contra Costa Times, The Daily Telegraph, The Dallas Morning News, The Economist, The Financial Times, Greensboro News The Record, The Guardian, The Independent, The Irish Times, The Los Angeles Times, The Miami Herald, The New York Times, The Philadelphia Inquirer, The Pittsburgh Post-Gazette, The Seattle Times, The South China Morning Post, The St. Paul Pioneer Press, The StarTribune, The Tampa Tribune, Time, The Washington Post, The Washington Times, and The Wichita Eagle.
As a result, different versions of AHMP's letter were published in The Christian Science Monitor and The Tampa Tribune and AHMP received responses of interest from journalists and editorial staff. Submissions by AHMP were also forwarded to the following Italian and Italian-American periodicals in an effort to educate the sizable Italian-American community, and follow up calls were made to Italian-American organizations: Oggi-America, The Italic Way, Ambassador Magazine (of the National Italian American Foundation), Italia Oggi, La Repubblica, and Dall'Italia.
Another example of such a wider effort to not only address media bias but to reach out to other communities for the purpose of dialogue, education and reconciliation was AHMP's response to an ad by The Jewish Post of New York in The New York Post denouncing "the darkness of Greek culture". AHMP forwarded an informative letter in response to dozens of Jewish-American, Hellenic and other organizations including the Anti-Defamation League, the Marc H. Tanenbaum Foundation for the Advancement of Interreligious Understanding, The World Jewish Congress, HateWatch, the Jewish Education Service of North America, the Council of Jewish Federations, The Forward, The Simon Wiesenthal Center, The Center for Jewish History, The American Friends of the Jewish Museum of Greece, and the Armenian National Committee of America.
While such comprehensive initiatives cannot be regularly sustained on a volunteer basis, they offer a working example of the potential impact that could be achieved given greater resources and a dedicated, full-time staff.
community outreach
Among AHMP's central purposes is to inform and educate the Hellenic-American, Armenian-American, human rights and other interested communities, as well as the general public, about relevant trends in the media, the coverage of particular news items, and instruction on how individuals and groups can involve themselves and most effectively identify and confront the disturbing rise in anti-Hellenic media coverage.
In furtherance of these objectives, numerous letters, articles, and essays by AHMP have been published in numerous local, community and Greek newspapers including Greek America, The GreekAmerican, The Greek-American Review, The Hellenic Chronicle, The Hellenic News of America, The Hellenic Star, The Hellenic Times, Krikos Quarterly, The National Herald, Odyssey, Proini, and Typos (Greece).
Community Talks and Lectures
An address concerning "Misograecism In Our Nation's Press, Media And Academia" - categorizing the types of anti-Hellenic bias in the media, exhibiting numerous examples of these categories of bias, and offering suggestions on how to recognize and combat media bias - has been presented to audiences at numerous venues including The Aldos Democratic Club (Astoria, NY), The Archangel Michael church auditorium (Roslyn, NY), The Chian House (Astoria, NY), SAE Youth Conference, Clarion Executive Plaza Hotel (Chicago, IL), Saint George Cathedral (Philadelphia, PA), The community center of the Archdiocesan Cathedral of the Holy Trinity (New York, NY), The Fordham University Pre-Law Society (New York, NY), and The Hellenic Front (Astoria, NY).
In addition, AHMP has participated in numerous radio and television interviews including in Aktina-FM (NY), Antenna Satellite-FM, National Greek TV (NY), Hellenic Communications 107.5 FM (IL), Hellenic Public Radio-Cosmos FM 91.5 FM (NY), Omogeneia News Agency-WTAN (FL), The Greek Spirit Ch. 35-WYBE, and Orthodox Christian Television-QPTV (NY).
Future requests for lectures, presentations and media interviews are of course welcome. In addition, individuals or groups may request our presentation, which is in Microsoft Powerpoint format, to be e-mailed to them along with a script in order to enable them to present it in their own community.
AHMP on public access television
AHMP is going to be producing a regular, bi-monthly program to be broadcast on public access channels in the greater New York metropolitan area. Two programs are already in production, the first dealing with media coverage of the S-300 missile issue, and the second dealing with coverage of the Kurdish issue and featuring an interview with prominent political thinker Noam Chomsky. Efforts will be made to distribute this program to other public access channels in cities throughout the country to both widen our viewership and enhance the impact of our message. We are currently seeking volunteers to sponsor this program, called Media Watch, in their local public access cable stations. Sponsorship simply entails being responsible for securing a time slot for the broadcast of the program and then making sure it gets on the air on a bi-monthly basis.
press coverage
The American Hellenic Media Project received considerable press coverage in 1998, primarily as a result of the initiation of a letter-writing campaign protesting the production of a propaganda film about Mustafa Kemal Ataturk (see below).
A brief interview by Reuter's Television with AHMP's Executive Director was broadcast internationally, including in venues such as CNN and Brazilian-TV News Network. Articles covering AHMP and the protest have been published in numerous periodicals including The New York Post, Time-Out New York Magazine, and The Jewish Forward.
In addition, various media sources reported on the protest, but did not mention AHMP by name, including The New York Times, The Daily Telegraph, The Economist, Variety Magazine, CBS, Associated Press, Reuters, The Irish Times, CNN, The Washington Post, The Montreal Gazette, USA Today, and Time.
AHMP and its activities have also been covered in numerous periodicals in the Greek-American and Armenian-American press including: The Armenian Mirror-Spectator, The California Courier, GreekAmerica, The GreekAmerican, The Hellenic Chronicle, The National Herald, Odyssey Magazine, and Proini.
The Turkish Times
Perhaps one of the most telling indicators of AHMP's impact is that the Project and its volunteers may be the only Hellenic-American group to have been attacked in Turkey's main English-language newspaper, The Turkish Times, on numerous occasions. AHMP has also been cited in The Turkish Times as a "Greek propaganda machine" and characterized by other Turkish proponents as "an intense public relations effort".
grass roots activism
An important component of AHMP's activities is the activism of its grass-roots network of volunteers who have participated in letter-writing campaigns and other efforts to alternatively educate the media, protest biased or inaccurate media items, or apply pressure on media sources to demand more responsible coverage.
Perhaps AHMP's most important success has been in showing the Greek-American community, as well as other communities who feel that they have no voice, that the media establishment is not an inaccessible, monolithic ivory tower. That individuals and small groups of capable and dedicated volunteers can make, and have indeed made, a big difference.
The Banderas/Ataturk Letter-Writing Campaign P> Among what we consider to be AHMP's successes in 1998 was the initiation of a successful letter-writing campaign that resulted in actor Antonio Banderas' withdrawal from what would have been a $50 million propaganda film regarding Mustafa Kemal Ataturk. Subsequent to receiving an estimated one thousand letters, Antonio Banderas withdrew from playing Ataturk, the movie's lead role. As a result, according to its producer Tarquin Olivier, the movie's financing fell apart as it was conditioned in large part upon Mr. Banderas' participation.
Initially, the press coverage, particularly in the New York Times and The Daily Telegraph, was inaccurate and critical, citing to Greek-Americans as "ethnic hysterics" and irresponsibly describing the effort as a "hate mail" campaign. After a widely-disseminated press release by AHMP, numerous interviews with journalists, and the involvement of well-respected academics such as Peter Balakian, professor at Colgate University and author of Black Dog of Fate, the press coverage seemed to have shifted to more balanced reporting on the protest. For example, CBS subsequently reported that: [T]he infamous reputation of Ataturk led to intense protests by Greek-Americans, and, McEwen reports, many say that had more to do with Banderas' decision to pass on the film. The director of the Ataturk movie estimated that Banderas and Griffith received as many as 1,000 letters in objection of the $25 million project." CBS, 7/17/98
Significantly, Mr. Banderas issued a crucial statement that he withdrew from the film based on moral and conscientious grounds. In its July 21, 1998 issue, Variety wrote: "As for the reasons he's not doing the biopic of Mustafa Kemal Ataturk, founder of modern Turkey, Banderas admits he had been interested, "until I received so many letters about how many Ataturk had killed, kids he had sodomized -- so I decided against it."
In addition, the coverage offered an opportunity to inform and educate journalists about the little-known history of the 1922 Asia Minor holocaust, the Armenian Genocide, and Turkey's present human rights abuses. For example, after a guest at a National Public Radio affiliate in Chicago commented about the protest that "Greeks think that the only good Turk is a dead Turk", a lengthy and, we think, productive telephone conversation was held with the program's host, Jerome McDonnell.
The Banderas protest provided a crucial lesson of how important it is for our media to be presented with both sides of a story, and how Hellenic issues are often distorted simply because of a lack of a credible, alternative voice to the often powerful public relations efforts of the Turkish government and its supporting interest groups.
The New York Post
When the New York Post derogatorily referred to Greece as a "semi-civilized" country in a 1998 editorial, AHMP e-mailed the Post editorial (with AHMP's responses to the editorial) to its email subscription list along with e-mail and fax information for the newspaper. A flood of protest letters received by the large-circulation daily resulted in a published apology entitled "An Apology on Greece".
The New York Times
On December 3, 1997, a bomb exploded in the Ecumenical Patriarchate in Istanbul, which resulted in significant property damage as well as the wounding of a deacon, who survived the bombing in critical condition. Despite the fact that this was the third bombing of the Patriarchate during the past few years, no coverage was given the bombing by the mainstream press. Likewise, no coverage was given the bombing by one of our nation's most prominent 'news makers', The New York Times.
With the crucial assistance HellasNet, an Internet services company, AHMP drafted and distributed a protest letter regarding The New York Times' lack of coverage of the bombing to 50,000 diaspora e-mail addresses. The protest urged recipients to e-mail the letter to dozens of New York Times journalists and editors, whose e-mail addresses were included with the letter.
As a result, according to Times National Foreign Editor Steven Erlanger, journalists and editors at the Times were flooded with hundreds of protest e-mails. When a Greek-Orthodox church caretaker was subsequently murdered in Istanbul a few weeks later, the Times' Istanbul Bureau Chief Stephen Kinzer published his first article concerning the plight of the disappearing Greek-Orthodox minority in Turkey on January 12, 1998 , entitled "For Greeks in Turkey, Distrust Turns to Fear".
future projects and goals
During the course of our work, AHMP volunteers have frequently expressed the same deeply-held conviction: There is so much more that needs to be done. Below are just a few of the many efforts that must be undertaken if Hellenic issues are to receive any semblance of fair and accurate representation in our media.
Fundraising
Despite being headed by a small number of highly capable core volunteers, AHMP's successes have demonstrated the impact such a dedicated effort can achieve. Yet so much more can and must be done to address this alarming increase of disinformation in our press, media and academic institutions -- one that is driven in large part by unsavory foreign policy directives, unquestioned and ratified by our press and media.
However there is only so much even a committed group of volunteers can accomplish. Resources, funding, a full-time staff, and a permanent office are needed to take the Project to a higher organizational level, one that is capable of meeting the immense challenges of a media environment that has discernibly shifted from passive acquiescence to active support of international aggression, the discrimination of religious and ethnic groups, the censorship of human rights violations, military rule over civilian governments, genocide denial, and the dissemination of inaccurate or biased information with regard to Hellenic, Armenian and Turkish issues.
The following are just some of the projects that must be undertaken as part of a larger, more organized, and more dedicated effort:
More Effective and Comprehensive Media Outreach
AHMP must take a more proactive approach in seeking out journalists, editors and other media professionals for meetings on a one-to-one basis with journalists and editorial boards. Conferences and panel discussions must also be held with media professionals to establish and cultivate relationships and to encourage dialogue.
AHMP's monitoring, response, and information dissemination activities must also be expanded and made more comprehensive through the subscription to professional clipping services, the hiring of staff and interns to process these media items, and the use of highly capable individuals to authoritatively respond to such items as well as submit Op-Eds, articles and other original media items.
Wider Community Outreach
Greater inroads must be made with other communities and organizations for a more diverse yet unified response to media bias. Such an effort must focus on closer ties and cooperation with the Armenian, Assyrian, Kurdish, and human rights communities as well as with other Hellenic groups.
Particularly in light of the growing concern over systematic human rights violations against Christians throughout the world, one of the most important aspects of this undertaking would be the education of our nation's sizable Protestant and Catholic communities about the history of Orthodoxy and Eastern Christianity and its present plight, and how the media has been distorting or censoring these issues. For example, AHMP's commentary, entitled "Los crímenes de Atatürk" regarding the ethnic cleansing of Orthodox Christians from Turkey under Ataturk's regime, was published in one of the largest Spanish-language newspapers in the country, Miami's El Nuevo Herald. In addition, AHMP has forwarded letters addressing the extinction of Asia Minor's ancient Christian communities to Christian groups that have expressed concern over human rights violations against Christians.
In the wake of the upgraded Israeli-Turkish alliance, one of AHMP's goals must be to inform and educate the Jewish-American community, including scholars, journalists, religious leaders, educators and others, about the strategic and, especially, the moral truths of supporting Turkey and its agenda here in the U.S. Jewish scholars and activists already aware and concerned about these issues, as well as the Greek-American Jewish community, must be asked to help in this effort, which we believe is as crucial an issue to the Jewish-American community as it is to Greek and Armenian-Americans.
More Effective Internet Presence
In cooperation with the Hellenic Resources Institute, among AHMP's most effective tools has been the Internet, which has allowed information and initiatives to reach a wide audience-and has permitted thorough, timely and efficient media monitoring, communications with the media, and communications between AHMP volunteers-all with the expenditure of few resources. From making our website and e-mail capabilities more effective tools in reaching others, to enhancing AHMP's presence on the Internet, a major goal for AHMP will be to utilize the Internet more effectively.
Facilitate The Production of Film and Other Media
The power of the media is perhaps most felt in the long term in the entertainment industry, where films and other initiatives can both educate as well as impact upon public opinion more so than press coverage. With the greater involvement of Greek and Armenian-Americans in the entertainment industry, we have to assure that our heritage finds expression in films, TV and other media.
Take The Offensive
AHMP volunteers have commented that they often feel like they are running around plugging holes with their fingers in a dam that is cracking and ready to burst. Greek-Americans, Armenians, philhellenes and people of conscience must take the initiative and implement long-term strategies for coping with media disinformation rather than simply react after an issue has already developed.
Hellenism finds itself in troubled times indeed. The integrity of our nation's press, media and academia even moreso. It is up to you individually to get involved and make a difference.
---